This construction project ended up taking almost a year from start to finish! I bought the Rui Deng power supply modules in August of 2017, and finally finished constructing the power supply in August 2018 :D
August 2017
I purchased the first DPS5020-USB unit directly from RuiDeng on AliExpress. The version I bought comes with both USB and Bluetooth connectivity, although only one can be used at a time.
The DPS5020 can take input voltages of up to 50V, and provides output voltages from 0 to just below your input voltage.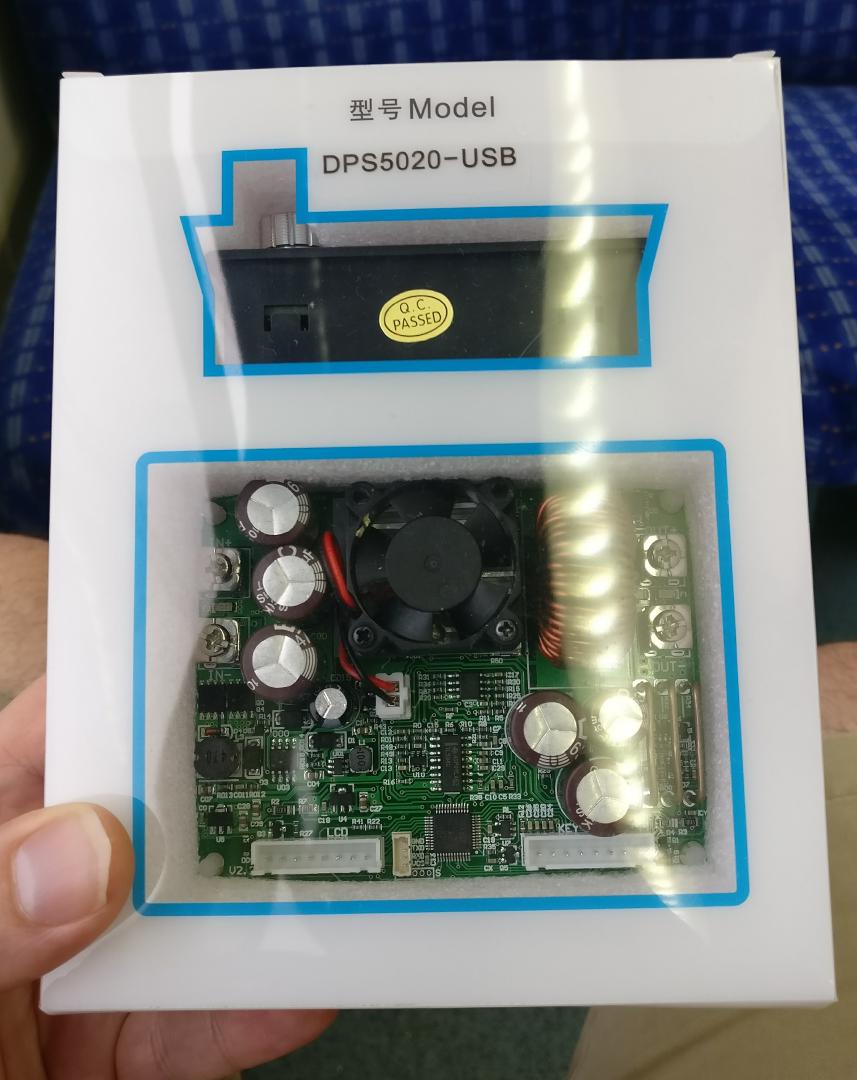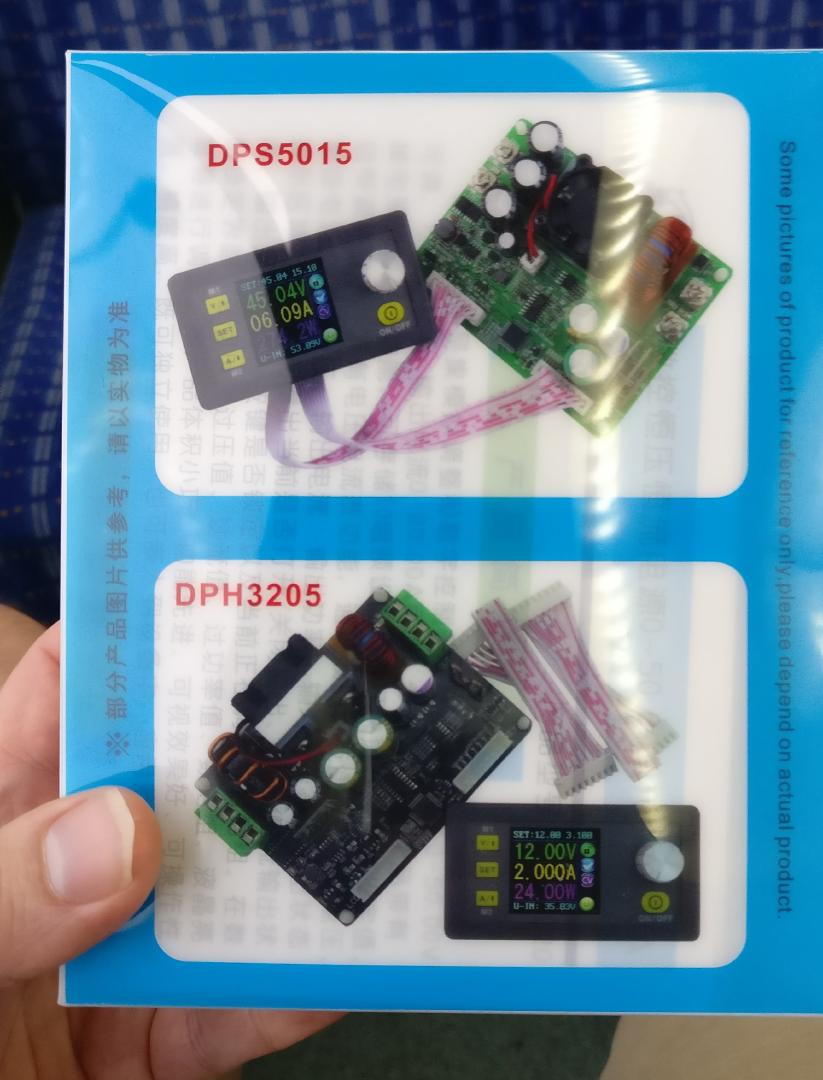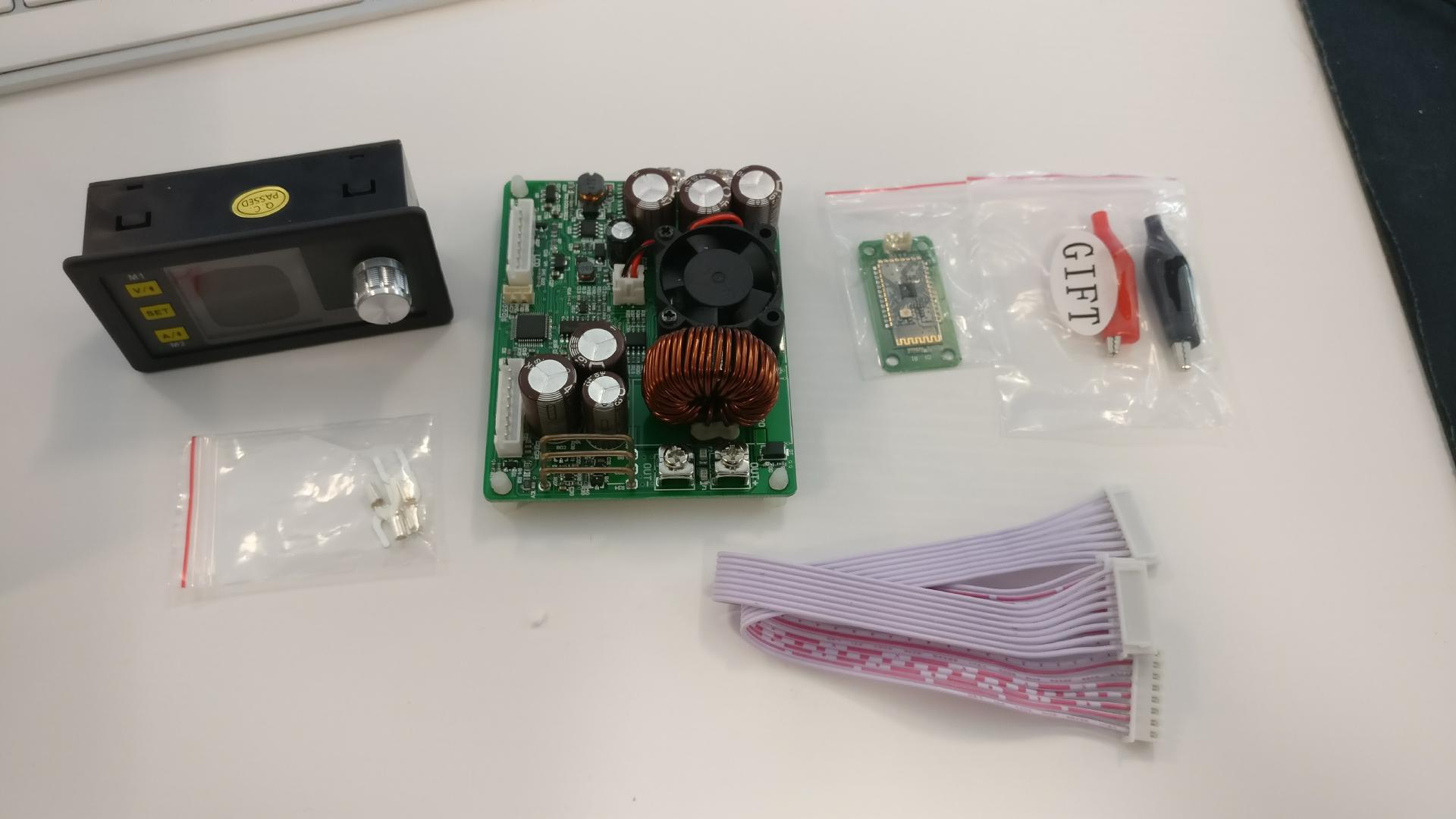 I bought this Meanwell 500W 48 power supply off eBay for £28. Bargain!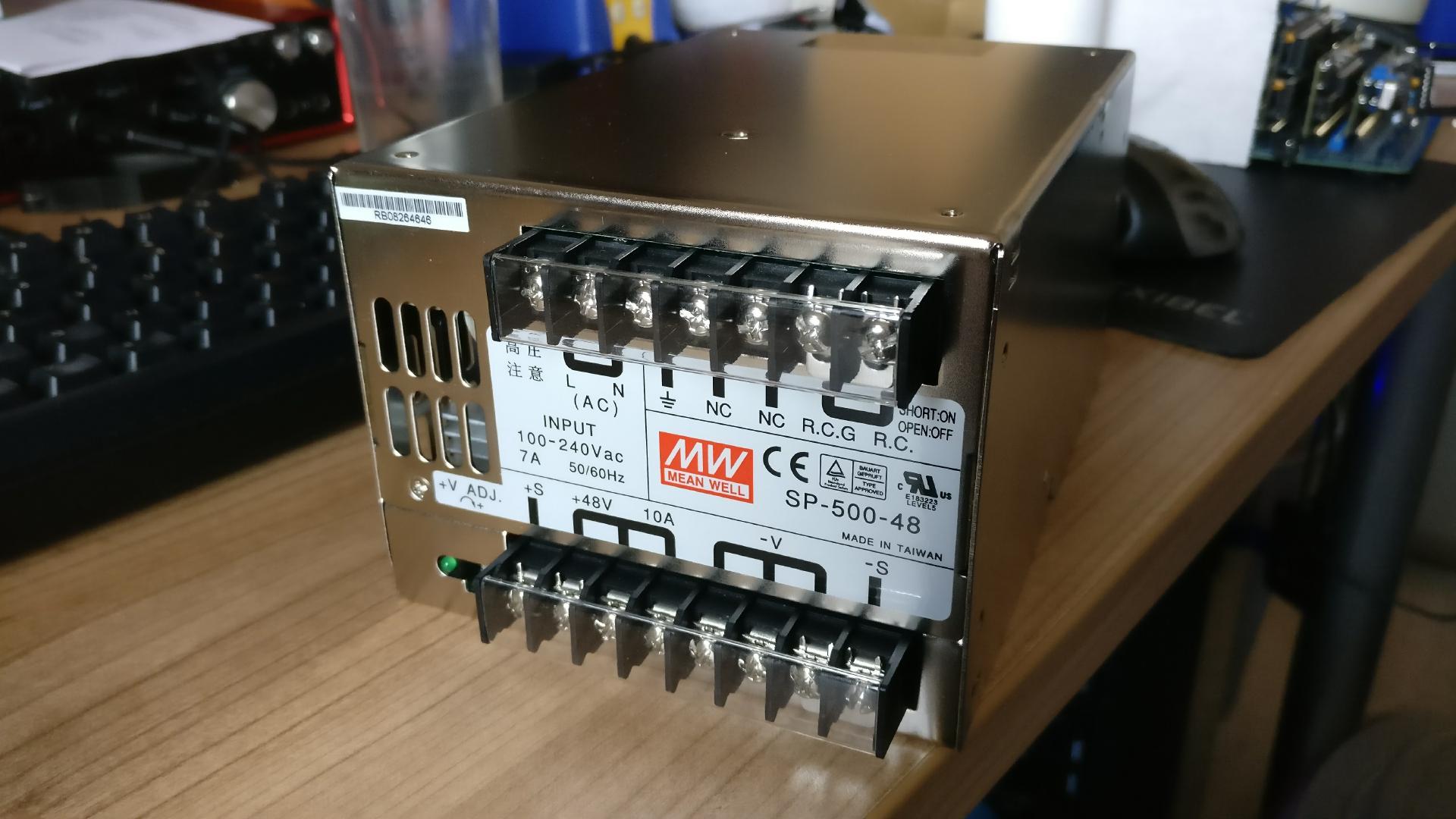 September 2017
In September I went to the National Radio Fair, where I purchased some rubber feet for the case, as well as another power supply, a CUI Inc. VF-S250-12A with 12V output.
November 2017
To determine where to make cuts in the case, I modelled the case in Autodesk Fusion 360. As I didn't want to mount the contents directly to the bottom of the case, it also allowed me to determine the dimensions for a metal plate to screw to the inside of the case to mount the components to.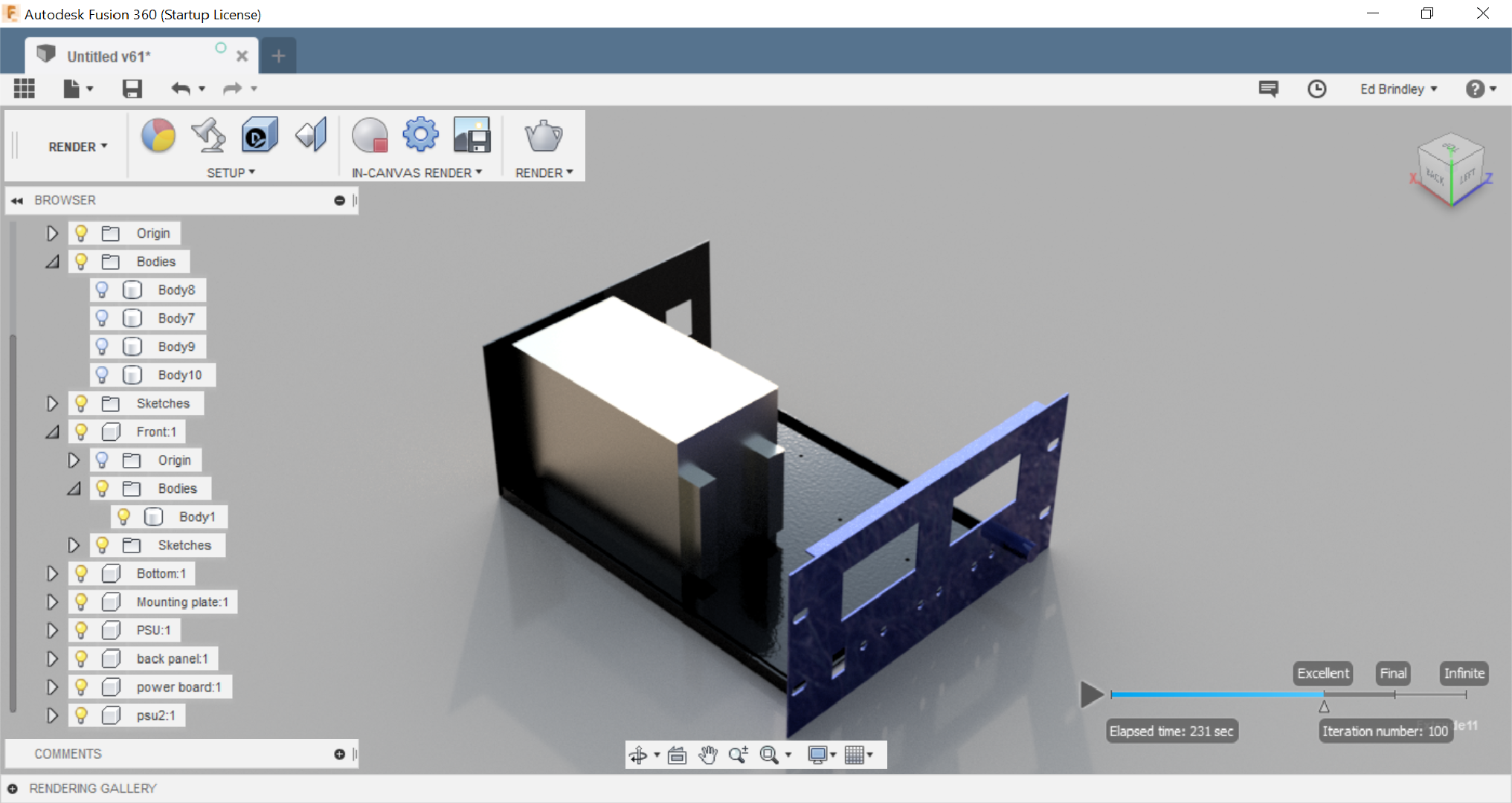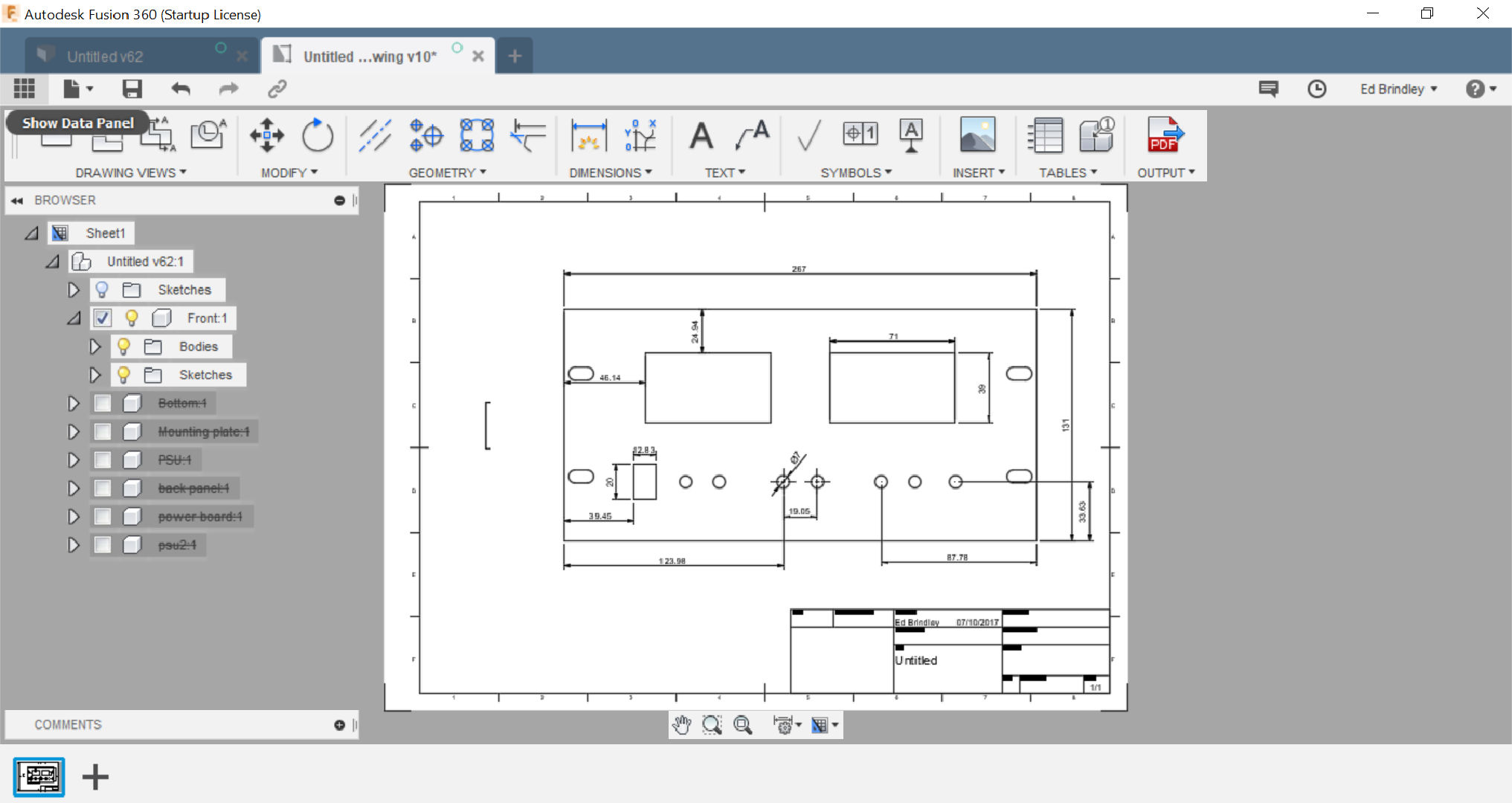 Cutting the holes, and honing them to the correct sizes took quite a considerable amount of time…
After making appropriate cuts to the front panel, it was sprayed with primer, purchased at the UK kit car show for a very reasonable price.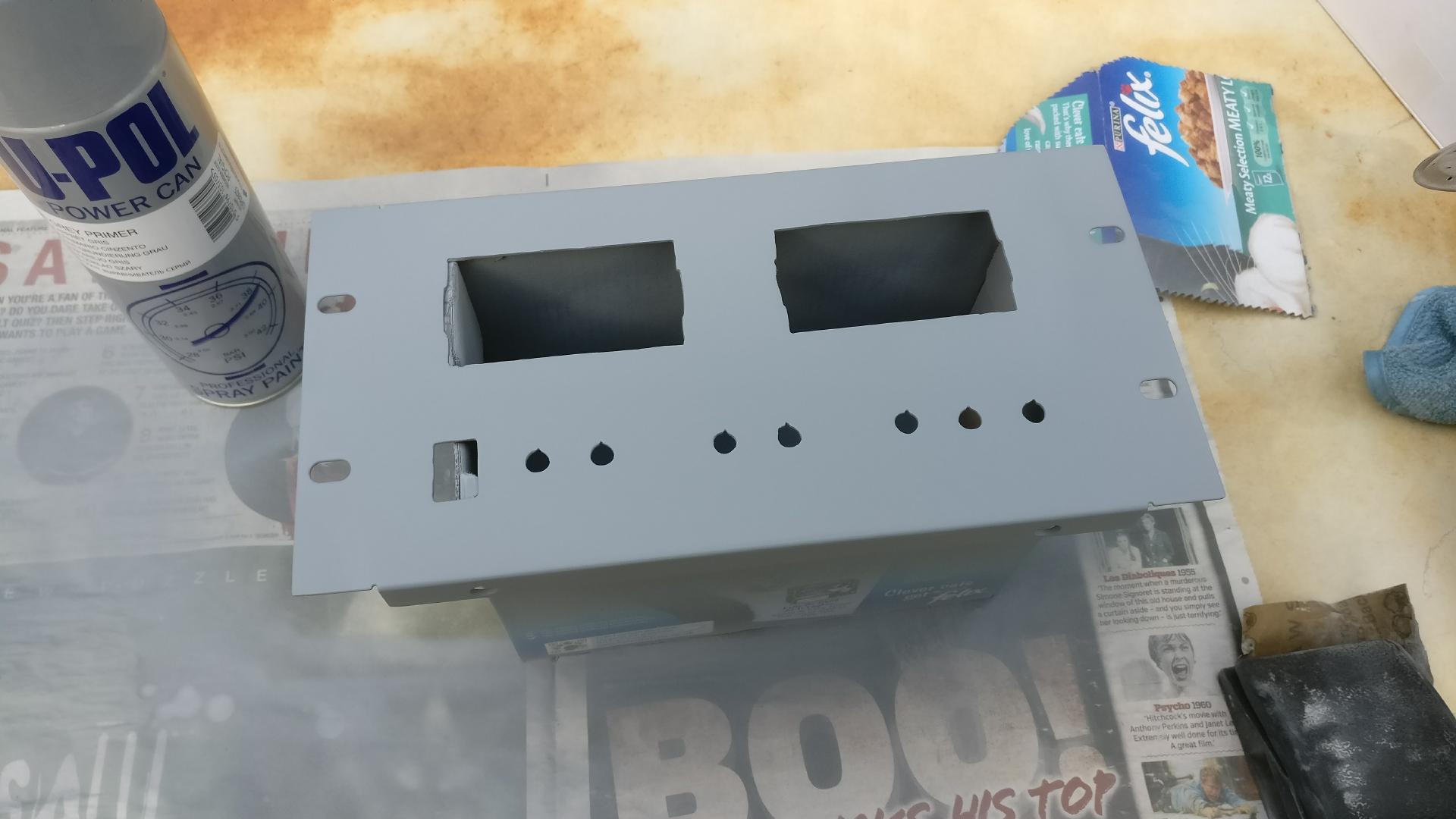 Unfortunately, the weather was rather cold and this did not help with the drying of the paint…
A few coats of Mercedes black metallic paint were used, followed by a clear coat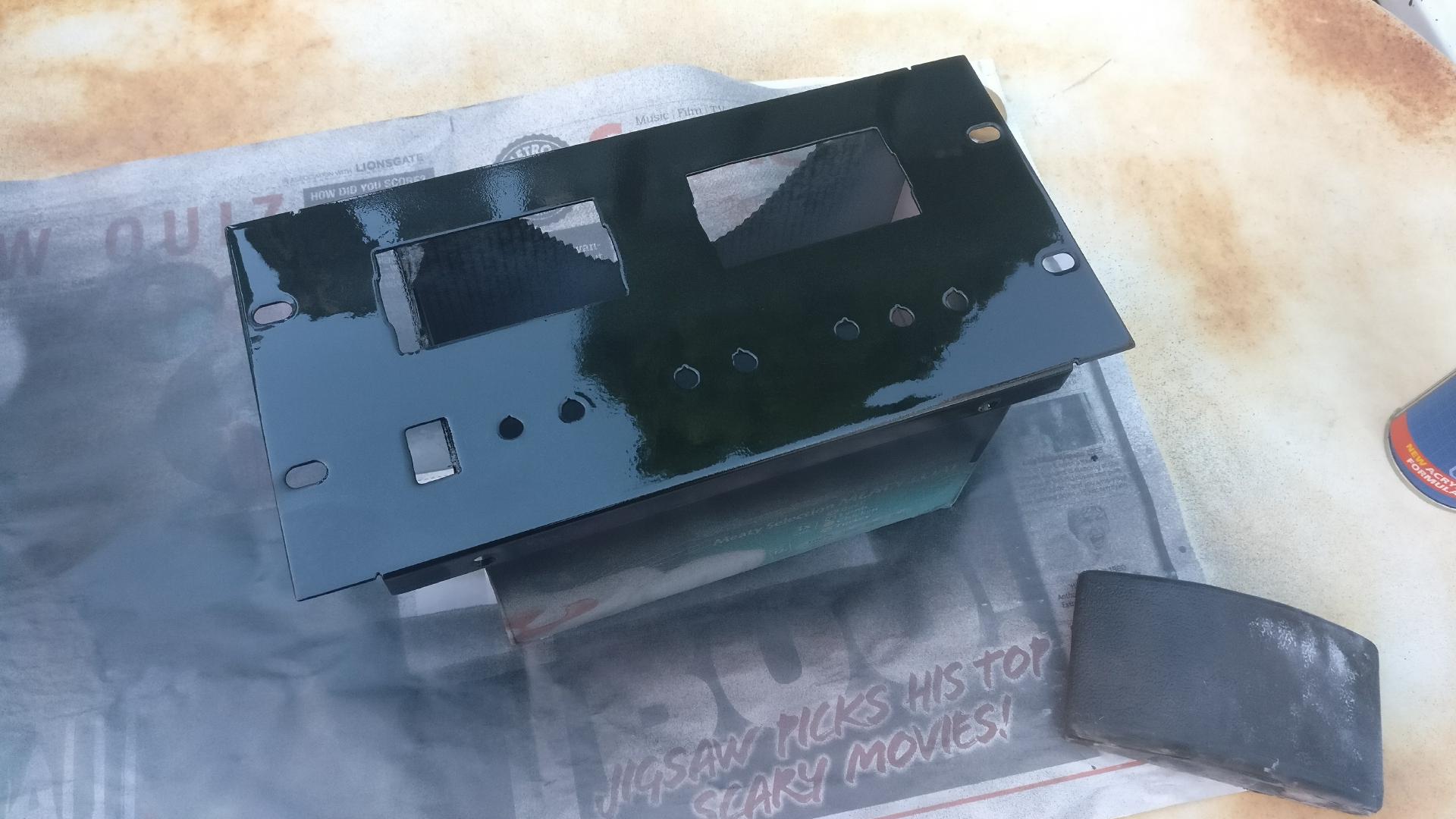 December 2017
Back at home for Christmas at my parent's, it became apparent that the crimps I'd done weren't very good. At all. Without too much effor it was possible to pull them off. Fortunately my dad had a superior crimper, so I recrimped all the terminals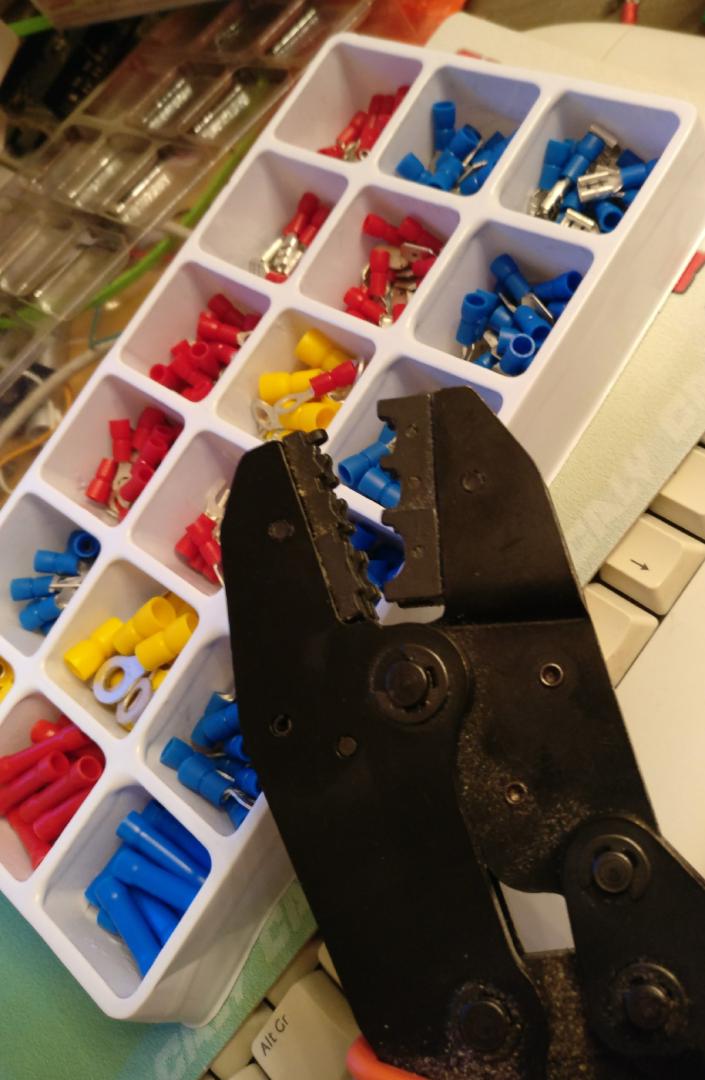 Finally on boxing day the unit was fired up for the first time! the front panel bits weren't fully pressed into the case as at this point I realised the paint job was insufficient and would have to be redone.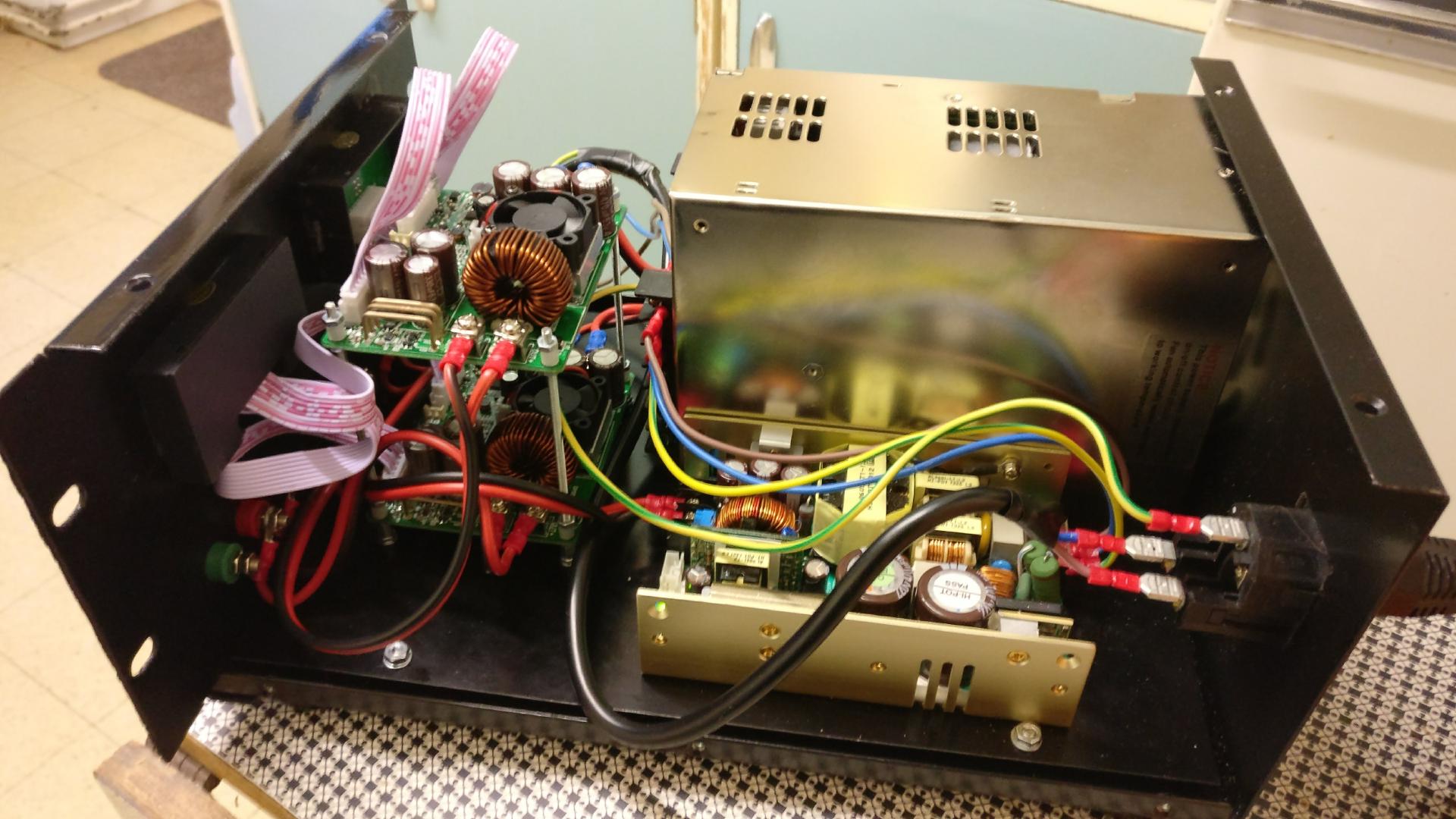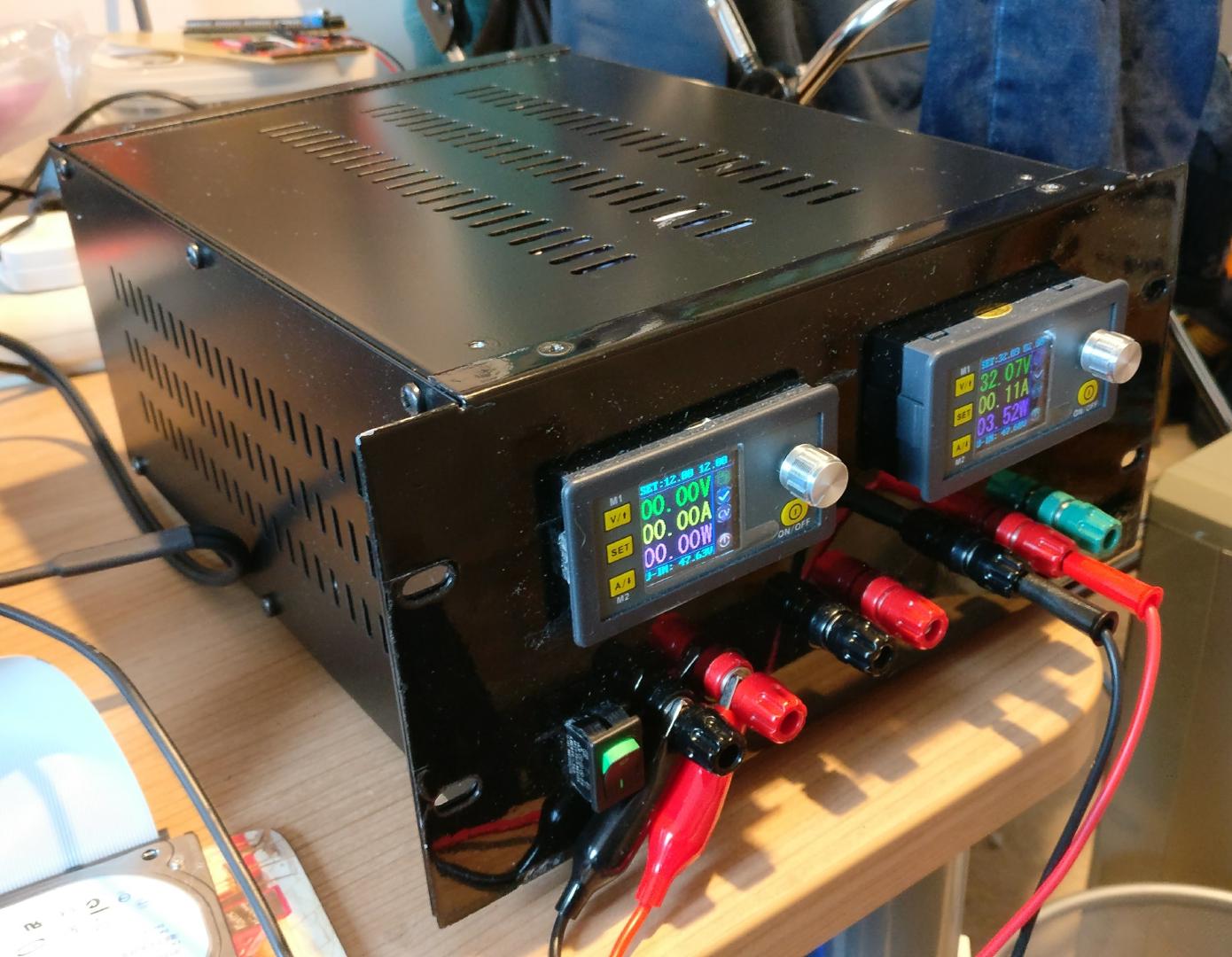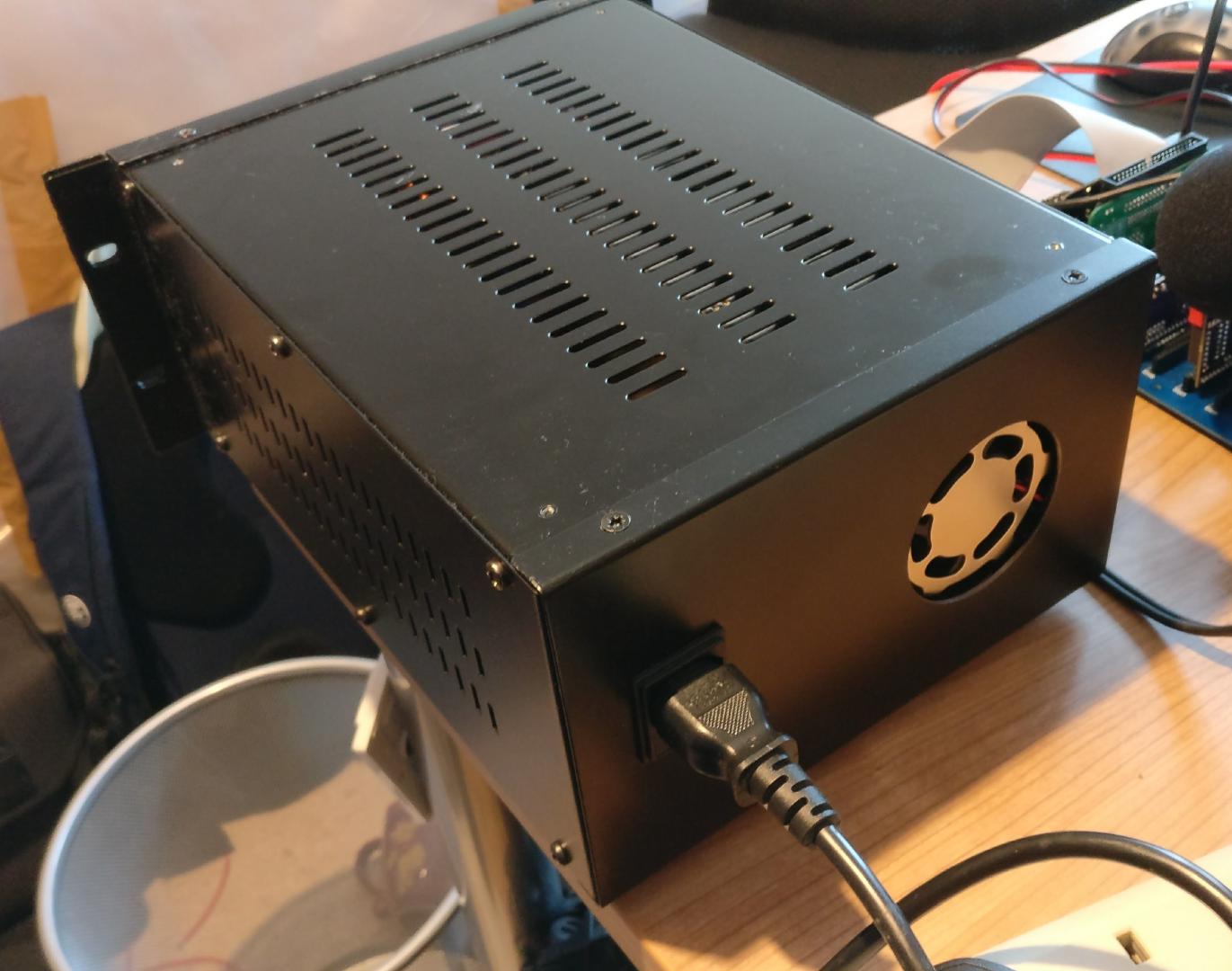 May 2018
Due to the previous paint job on the front not being very good (the pain never really set, think this may have been due to using mismatched primer/paint/clearcoat), I resprayed the front with some Ford Focus ST170 blue paint I had laying around.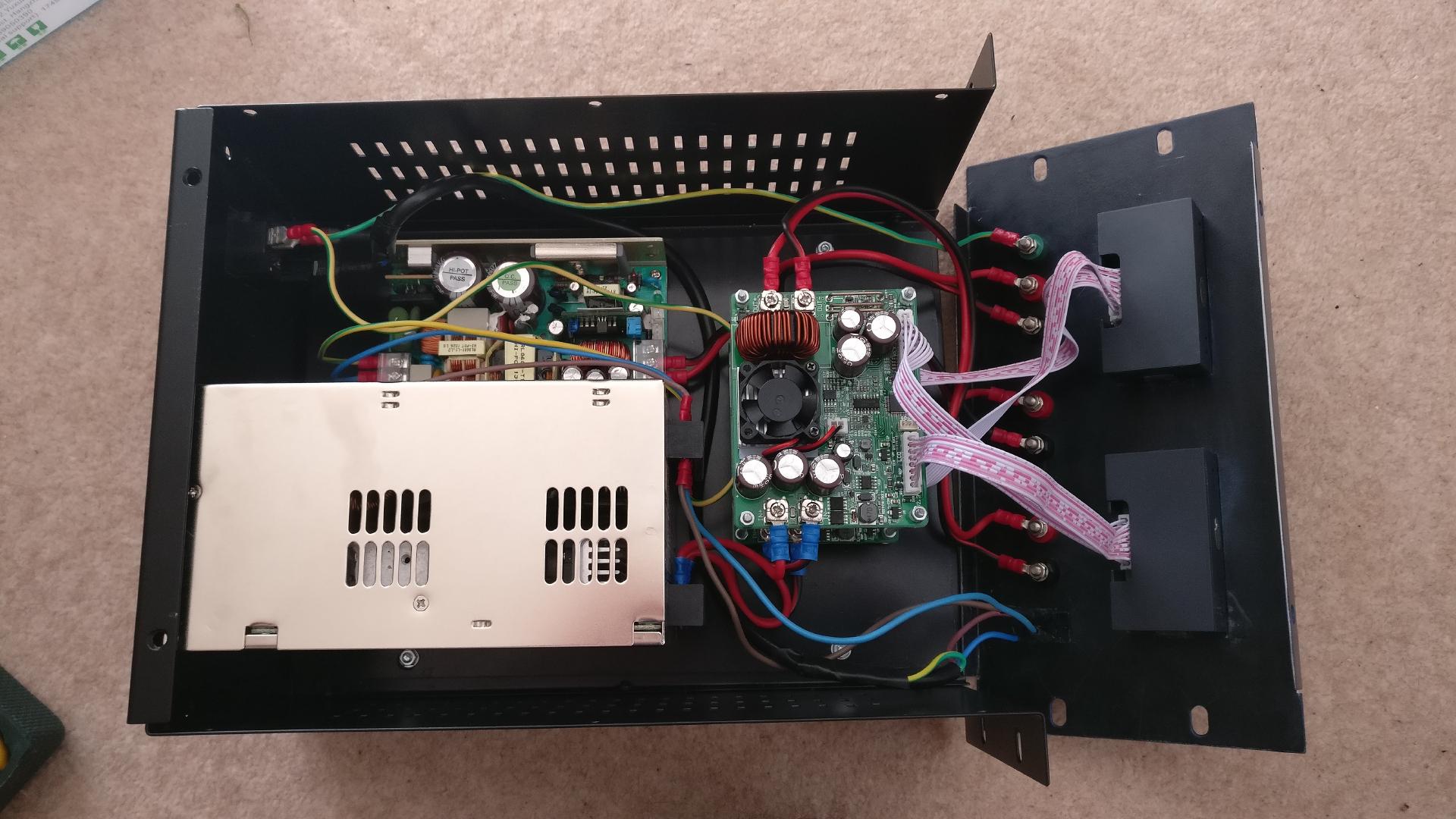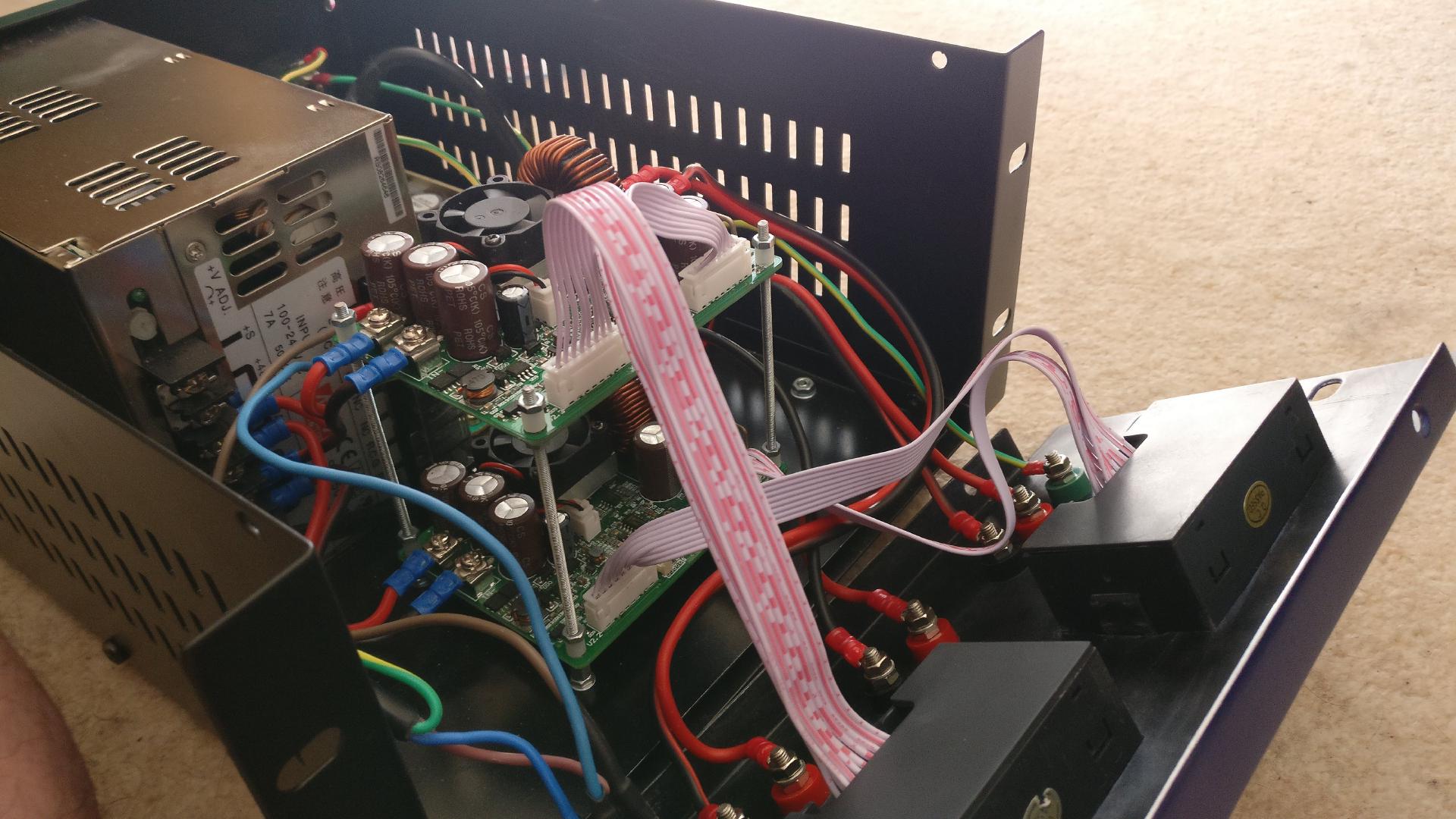 The bench power supply was essentially complete at this point!
August 2018
To test the power supply, I purchased an electronic load off AliExpress. I couldn't completely test it to it's limits as the load has a maximum draw of 175W, but that is far in excess of what I would normally draw.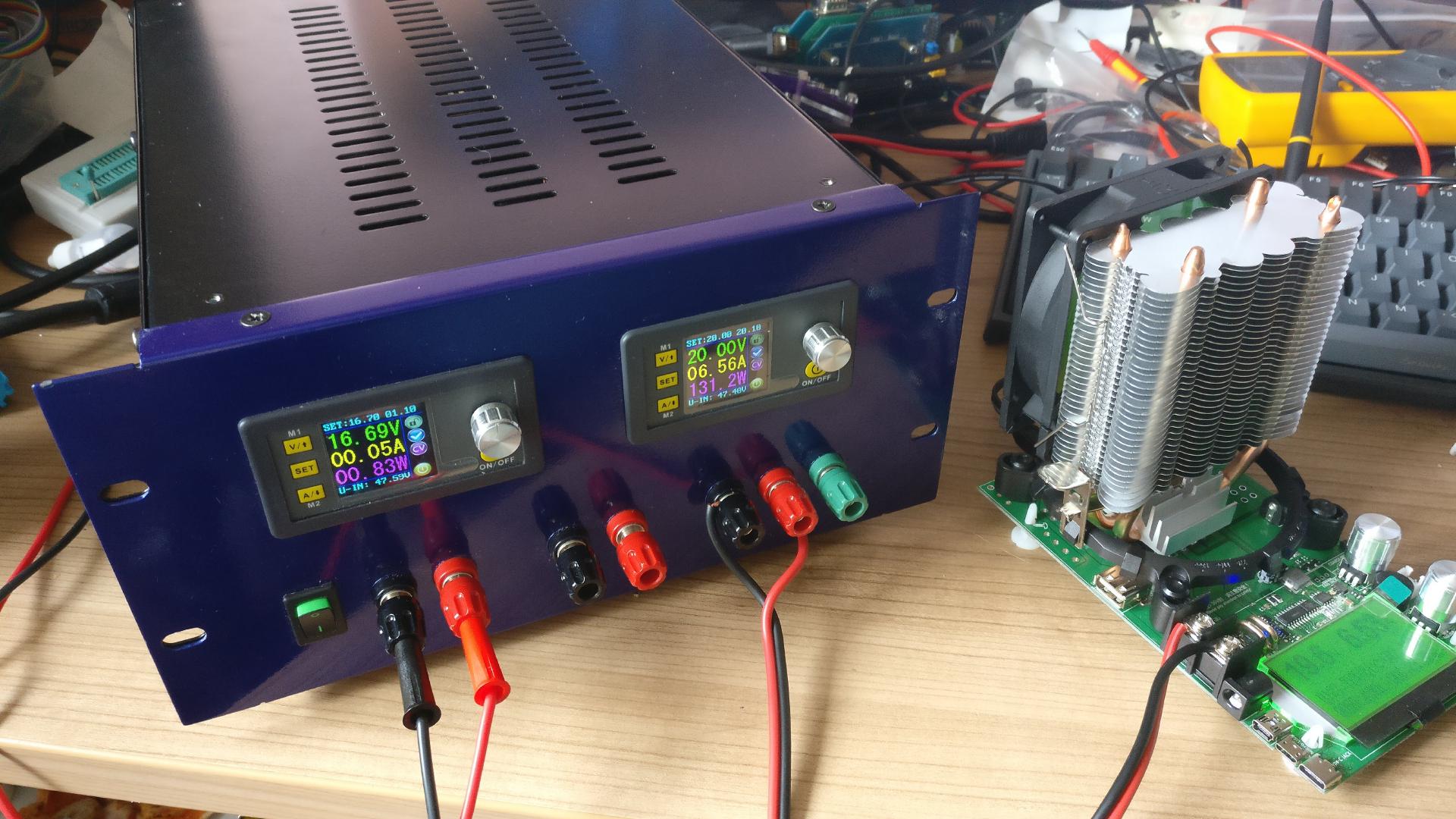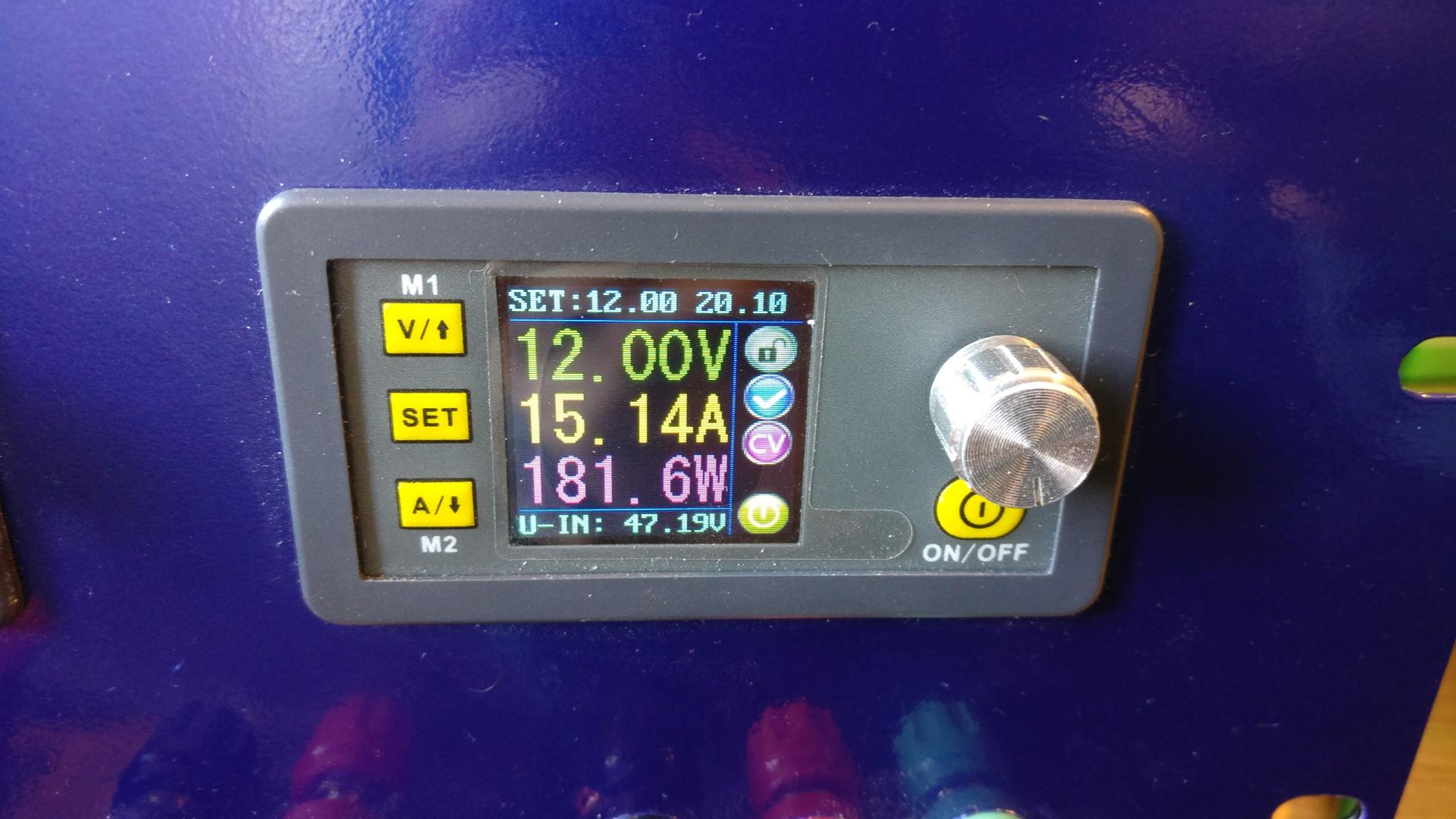 Altogether this was a satisfying project, but when I started I had no idea it would take this long to complete!
BOM
| Item | Product | Supplier | URL | Part Number | Quantity | Price ea | Total price |
| --- | --- | --- | --- | --- | --- | --- | --- |
| Case | 3U 10.5 inch rack mount 300mm vented enclosure chassis case | All Metal Parts | http://www.allmetalparts.co.uk | | 1 | £54.16 | £54.16 |
| Case feet | Rubber feet | MA components | http://macomponents.co.uk | | 4 | | £1.50 |
| Mounting panel | Mild Steel Metal Sheet Guillotine Cut 100mm-100 | penninemetalsdirect | eBay | | 1 | £4.68 | |
| Power supply | Meanwell SP-50048 | random eBay seller | | | 1 | £29 | £29 |
| Power supply | CUI Inc. VF-S250-12A | radio fair | | | 1 | £10 | £10 |
| | Rui Deng DPS5020-USB | AliExpress | | | 2 | $48.99USD | $98 |
| | Carlingswitch DPST, On-Off Rocker Switch Panel | RS | | 664-553 | 1 | | |
| | Hirschmann Test & Measurement, Red 4mm Socket, Nickel Plated, 60V dc, 35A | RS | | 738-351 | 3 | | |
| | Hirschmann Test & Measurement, Black 4mm Socket, Nickel Plated, 60V dc, 35A | RS | | 738-345 | 3 | | |
| | Hirschmann Test & Measurement, Green 4mm Socket, Nickel Plated, 60V dc, 35A | RS | | 738-389 | 1 | | |
| | C14 IEC Plug | RS | | 202-4963 | 1 | | |
| crimp connectors | | | | | | | |
| Threaded rod | DURATOOL ST01030100081FA Studding, Threaded, Steel, Zinc Plated, M3, 1mm Pitch, 1m Length | CPC | | 517320 | | | |
| Spray paint | | | | | | | |
| Undercoat | | | | | | | |
| Assorted hardware, nuts and bolts etc | | | | | | | |
Tools used
Bench pillar drill
tank cutter
crimping tool
Autodesk Fusion 360