Intro
Last year in June I had a Kenwood DMX7017DABS (http://www.kenwood-electronics.co.uk/dmx7017dabs/) professionally installed in my car, along with an internal DAB aerial and some new speakers (Hertz ESK-163L.5 6.5" 3-Way Component Kit). The device's keen price, Android Auto support and generally positive reviews online (including an EISA award for best in-car head unit product 2017-2018) led me to choosing this device.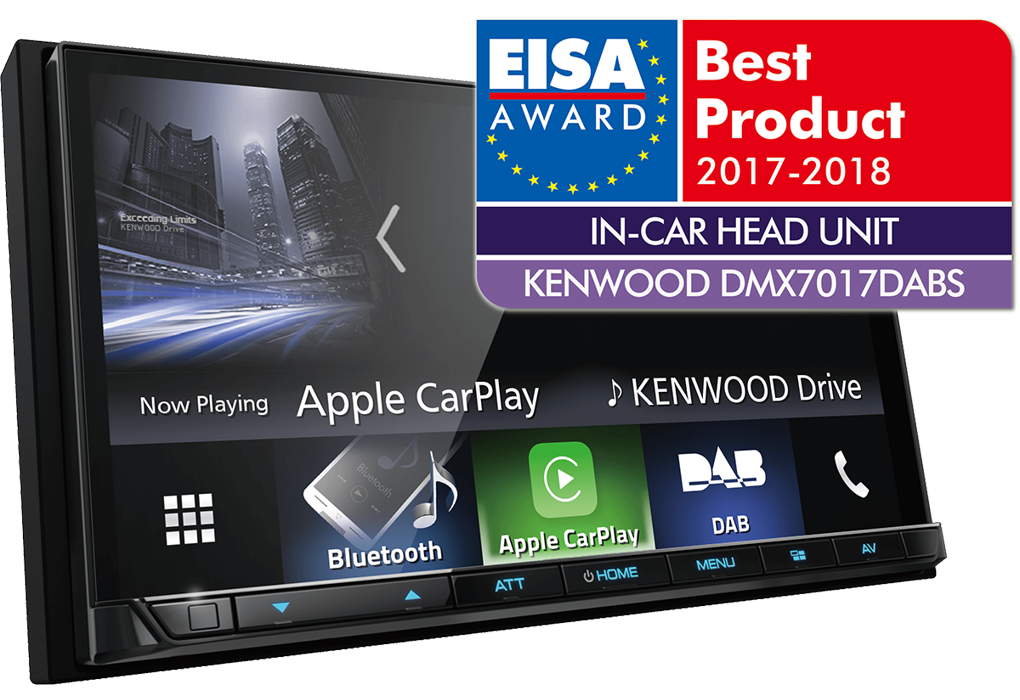 I think it's fair to say I've generally been underwhelmed with it, mainly by the user interface and software which lets the hardware down!
Good points
Sound quality is good, although with the bass eq'd up can sometimes hear what sounds like the amp clipping on loud passages
Android Auto generally works well for Spotify and navigation with Google Maps
Radio reception with in-window DAB aerial is decent
People generally say I say sound OK on the hands free
Charges phone when connected at a decent rate
Bad points
User interface looks like it was designed by a child, The layout is poor, with a mix of font sizes, and cheap and inconsistent looking imagery that looks like it was picked off a clipart site. If you look at the screenshots shown in promotional material, the vast majority of pictures are of Android Auto and Apple Carplay and very few of the native interface used for the radio and menus.

The radio station name is in a really large font which means a lot of radio station names are truncated. This means all BBC station names become "BBC Radio" requiring pressing the button to scroll the station name
A square image (presumably intended for radio station logo images) is displayed using up valuable screen real estate. Station images don't appear to be delivered over the air Here I'm listening to BBC Radio 1Xtra, but you wouldn't know that….

Suffered with reboots (usually occurs when listening to DAB radio while using Android Auto)
Only had 1 firmware update in a year which only partially solved the above reboot issues
Resistive touch screen isn't very sensitive
Legibility of screen in bright sunlight can be tricky
How the device could be improved
Make better use of the available screen real estate. If there isn't enough space to display the full DAB station name, either slowly scroll the station name as on radios of old, or reduce the font size.
Removing the redundant station logo box when there is no DAB station logo.
Allow the user to customize the screen layout
Improve the stability of the device
Provide better station scanning/ selection mechanism on DAB.
Update the device's native menus to a modern user interface, similar to that provided in Android Auto/ Apple Carplay
Here are some further pictures of the poor user interface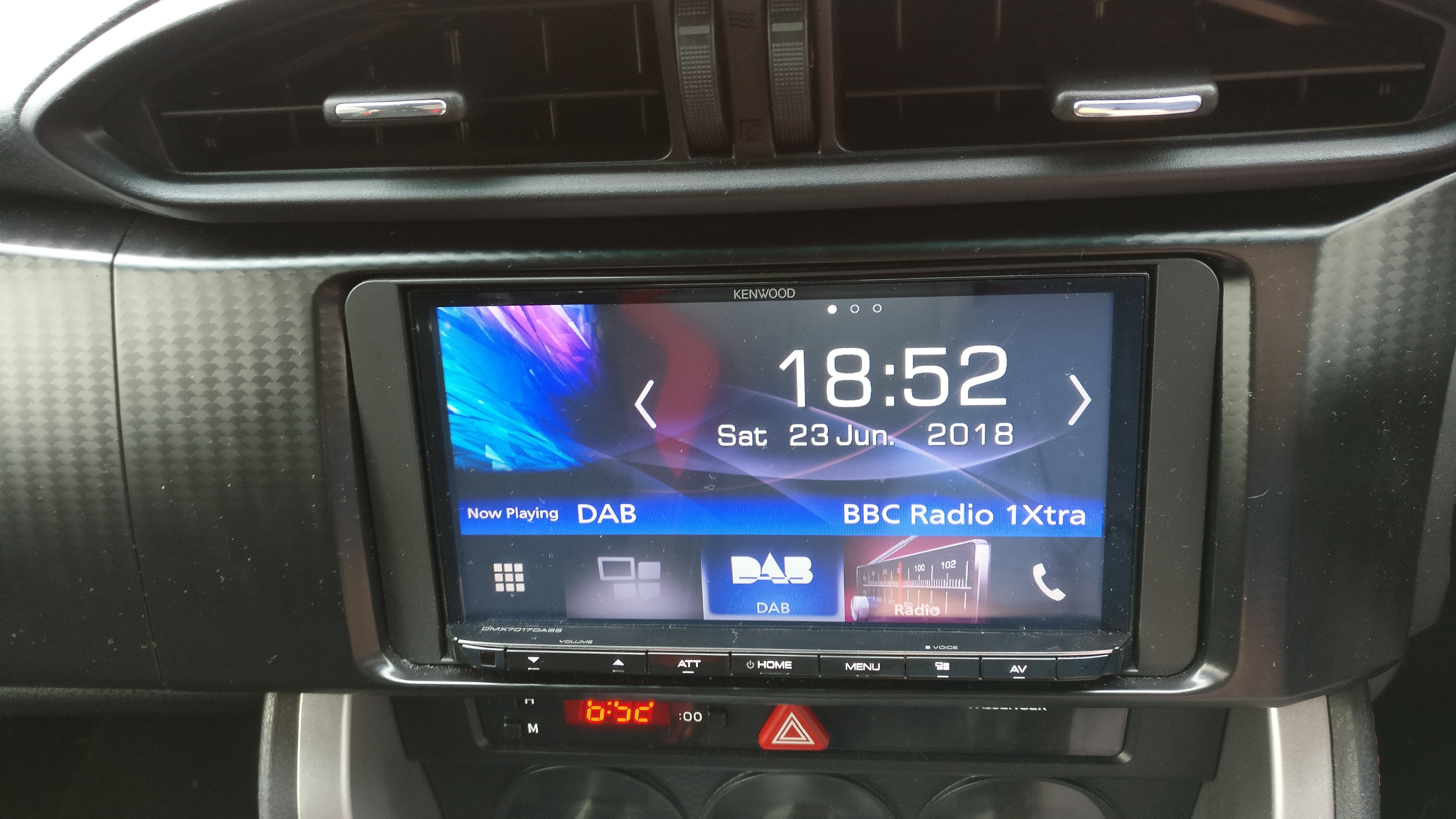 The full radio station name is visible on the home screen. Hurrah!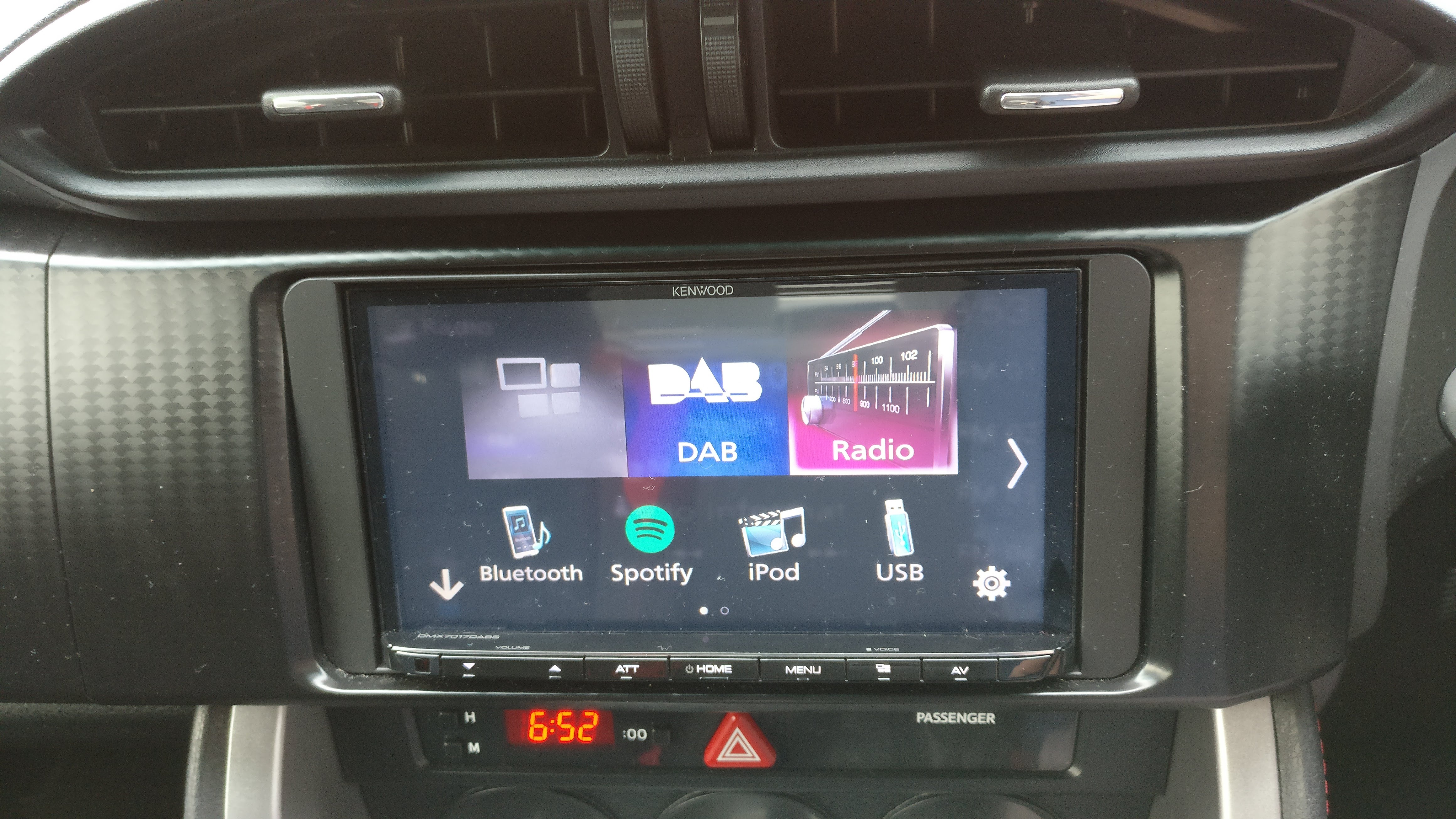 I think the clipart images for the icons haven't been changed in the last 10 years… that mobile phone image particularly looks ancient for a device released in 2017.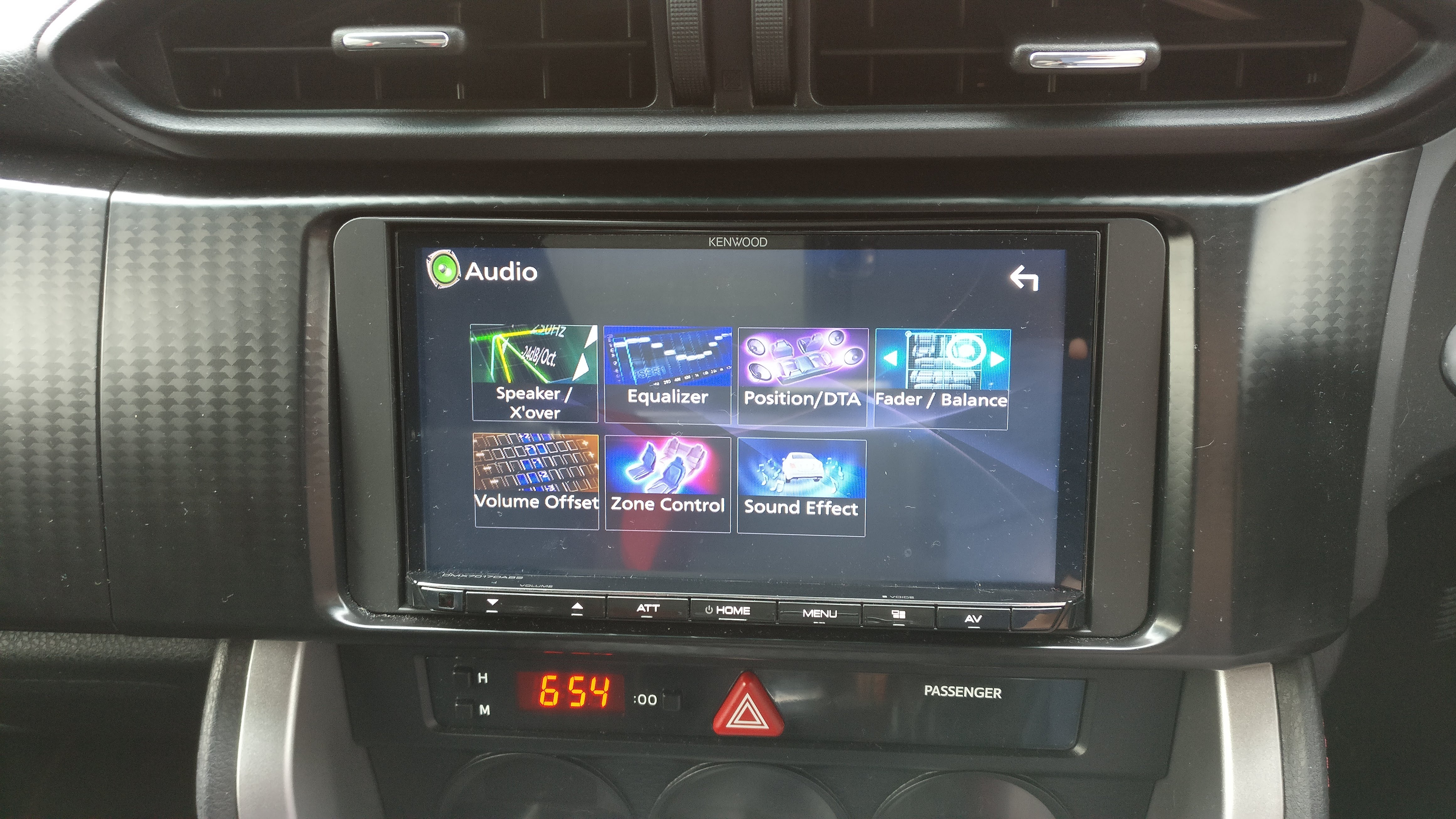 More cheezy artwork
I'd give the device 3/5 stars. Admittedly I've not tried any other touch screen Android Audo/ Apple Car play head units, but this one doesn't seem particularly award worthy.
The replacement for the DMX7017DABS appears to be the DMX7018DABS (https://www.kenwood-electronics.co.uk/car/nav_mm/android-auto-mm/DMX7018DABS). I've not seen one of these units in the flesh, but from the screenshots the user interface seems to be much the same. From a hardware point of view there appear to have been a few changes however:
DMX7018DABS has a 6.8" screen vs the 7" of the DMX7017DABS
DMX7018DABS has a capacitive touch screen vs the resistive of the DMX7017DABS
DMX7018DABS is only 75mm deep vs 153mm of the DMX7017DABS
DMX7018DABS has a maximum current consumption of 10A vs 15A for the DMX7017DABS
I look forward to trying a DMX7018DABS, but at the moment I can't see myself buying another Kenwood unit unless they seriously up their game
Update
As of August 2018, to their credit Kenwood have released a new version of the firmware. There are no new features/ interface changes, but the changelog does promise increased stability.